This proposed website re-design aimed to rectify a few issues that were impacting its' usability and responsiveness. The original desktop site made use of the heavily debated "hamburger" icon for the main navigation. This revised header clearly displays all links, as well as highlighting which of the three locations is active. 
The original hamburger menu also "hid" the donation button from viewers. This new iteration aims for more conversions, so the donation button has been highlighted and a simplified, one-line donation form was added to the footer.
In order to better display calendar events, a card pattern was implemented, replacing the prior list-style format. The responsive nature of the card pattern works very well, degrading cleanly, regardless of the viewers' device.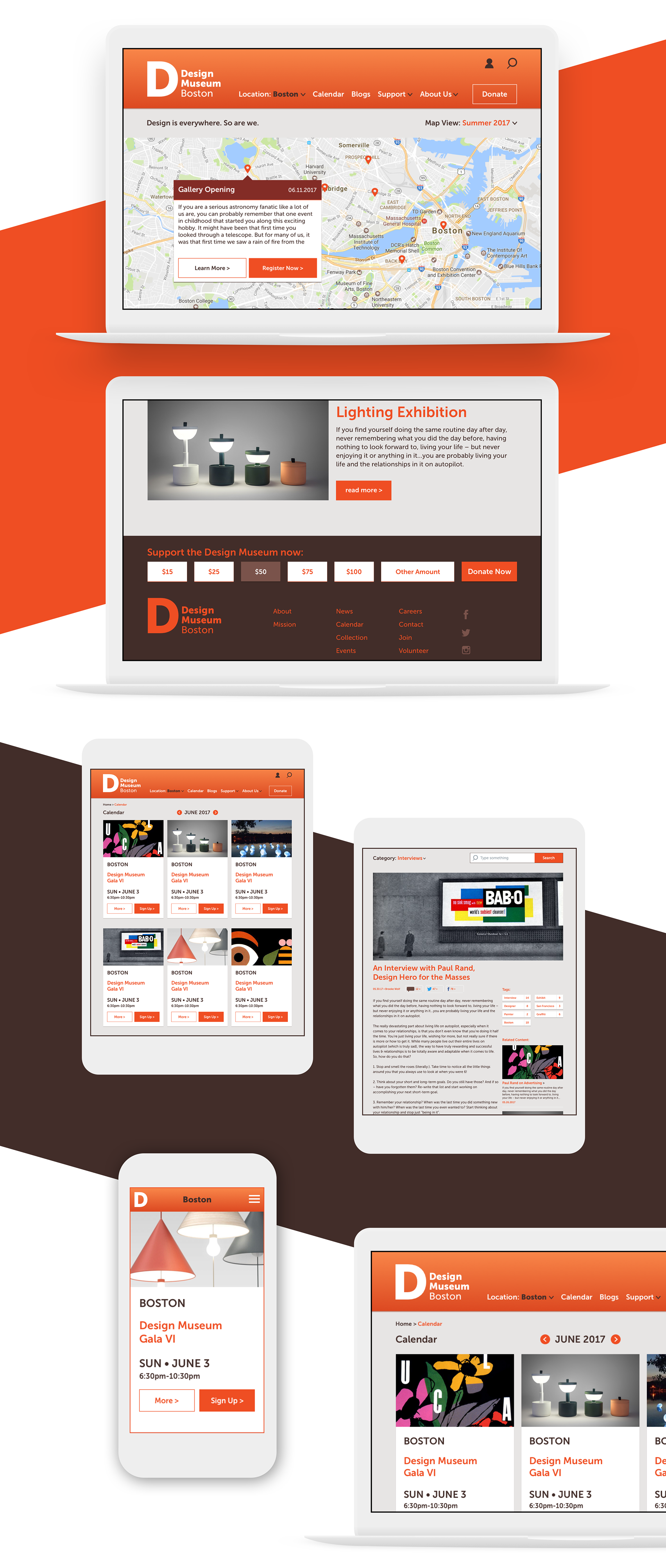 Thanks for watching!
Want to chat/hire me? Use the form below to send me a note: