While many runners prefer to go it alone, perhaps even more prefer running with a group of friends. You might even say that their fitness depends on it. There is a huge amount of data available proving that exercising with a friend increases motivation, accountability, and general enjoyment of any given activity. "Meet&Run" helps runners easily find and join running groups nearby so they can reach their fitness goals faster, while also having fun!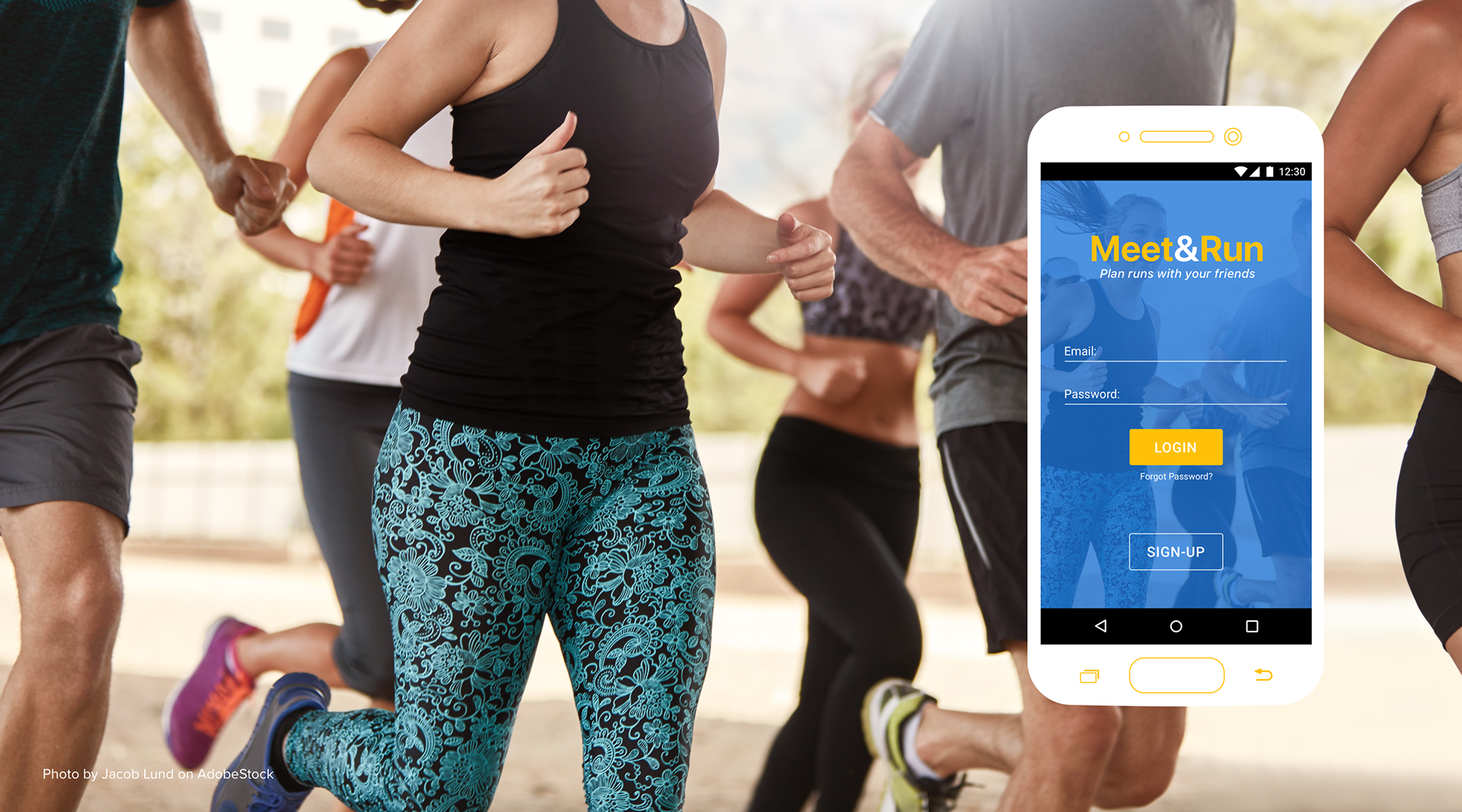 Low-Fidelity Wireframes
After studying the UX research, I began wire-framing and designing the flow of the app.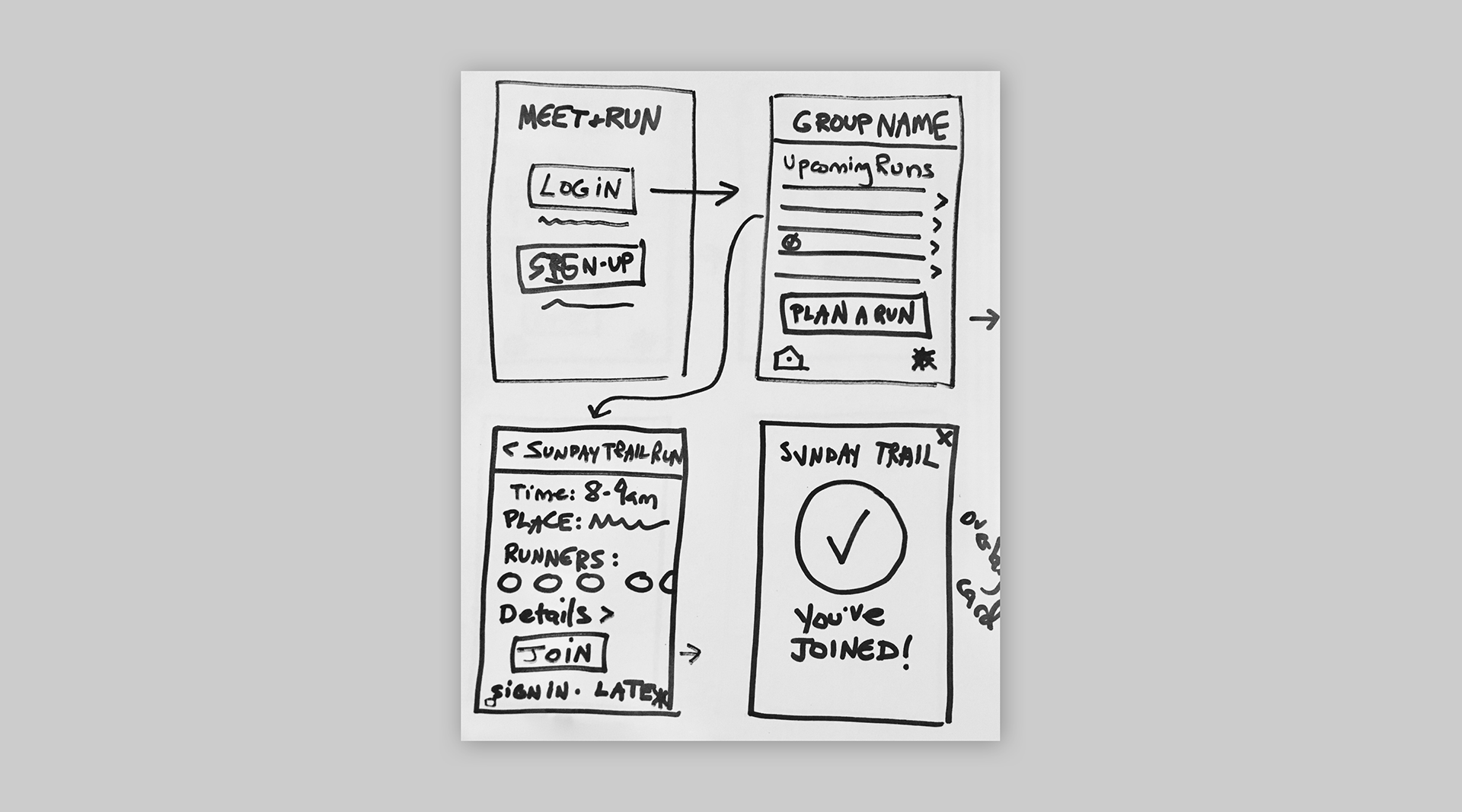 Android UI
Users can quickly scan through upcoming runs, see which ones they are signed up for via the simple checkmark icon, tap on others to obtain more information, and also plan a run. Additional details provided include: time, place, photos of other members who've signed up, other important notes from the organizer, and photos from past runs.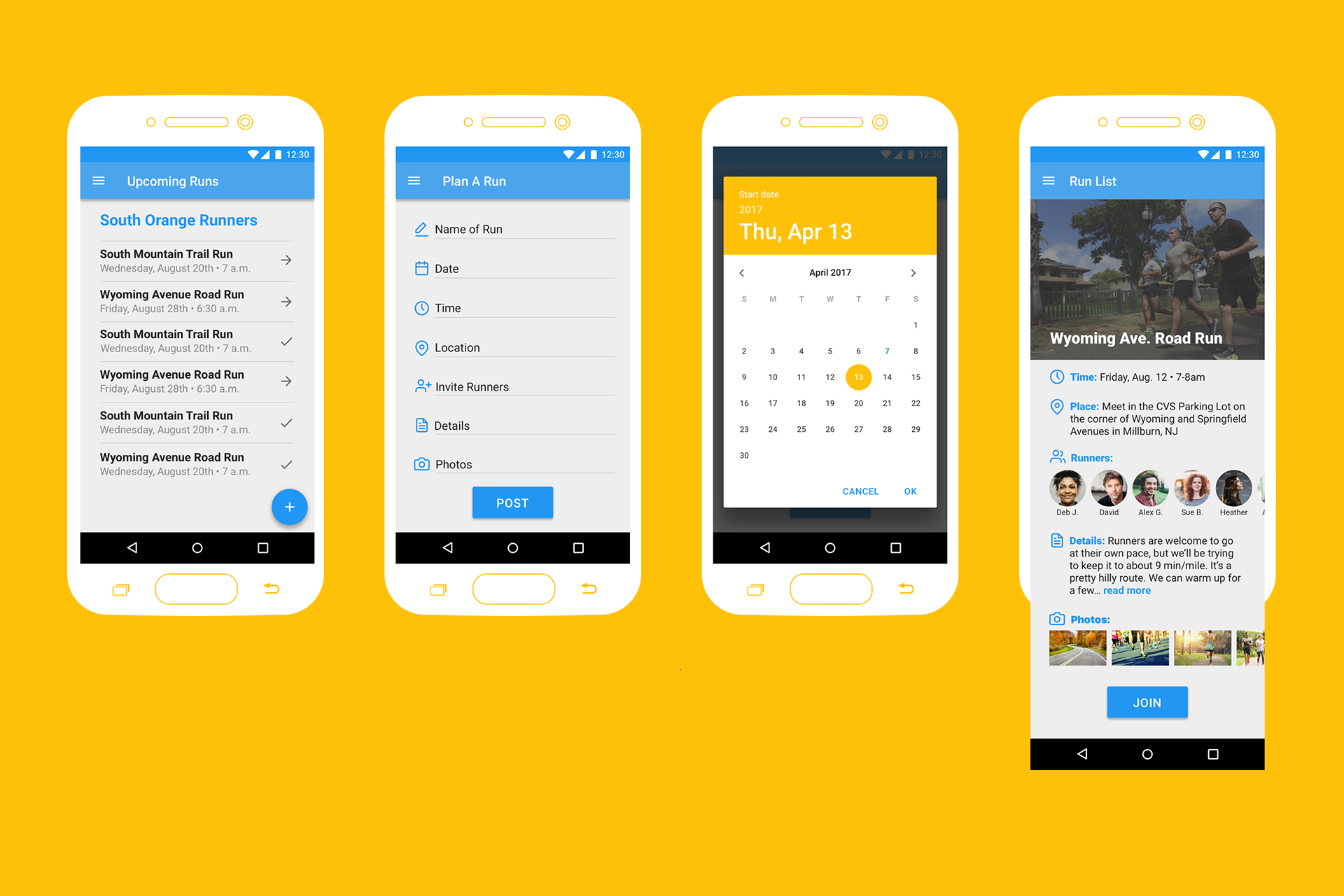 Thanks for watching! 
Want to chat/hire me? Use the form below to send me a note.